Welcome to the official website of the Madison County Georgia Republican Party. We are committed to the promotion of Republican Principles.  We welcome any registered voter in Madison County who believes and supports the Republican Principles to participate in our organization. Anyone is welcome to attend our meeting as a guest. If you would like to keep in contact with our group, you may sign up to receive the announcements  and other messages posted on this site in your email. You may also "like" us on Facebook.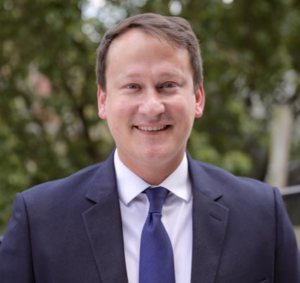 Join us Thursday night at the Madison County Government Complex meeting room. The doors open at 6:30 for a meet and greet. The meeting begins at 7:00 pm. We look forward to presenting Judge Harry Rice (ret.) with a contribution for the Madison County Veterans Memorial Garden.
Our guest speaker will be Jay Florence. Mr. Florence currently serves as Georgia's Deputy Insurance Commissioner. He received his B.A. in History from the University of Georgia and his J.D. from the University of South Carolina School of Law. After passing the Georgia Bar, Mr. Florence began work at the Department of Insurance as an Enforcement Attorney. He then served as legal counsel to the Insurance and Financial Oversight Division before being promoted to Assistant Commissioner. His principle duties as Assistant Commissioner included acting as legislative liaison to the Georgia General Assembly, a role in which he successfully shepherded more than a dozen bills through the legislative process. In 2015, Mr. Florence accepted the position of Chief of Staff to the Office of the Georgia Senate President Pro Tempore, David Shafer (R-48). In January of 2017, he returned to the Department as Deputy Insurance Commissioner. Mr. Florence has always been active in Republican politics. In college, he worked on U.S. congressional campaigns in both North Carolina and Ohio. In 2014, he was the campaign manager for Ralph Hudgens' successful bid for re-election as Commissioner of Insurance. Mr. Florence lives in Athens, Georgia where he regularly attends Athens Church and is a board member of the Jon Desso Scholarship foundation, which provides scholarships to Prince Avenue Christian School.