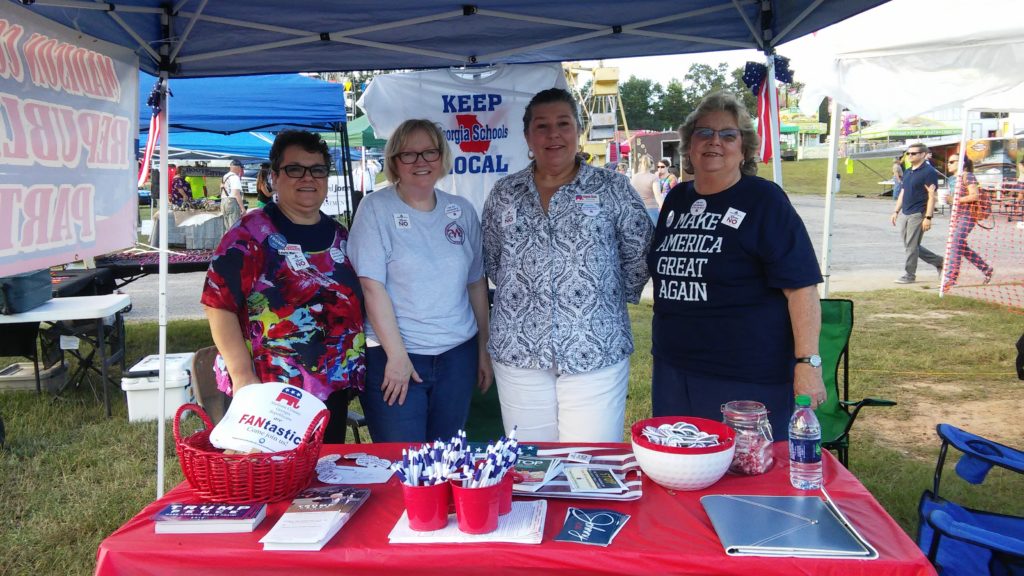 Join us on September 26 at 8:30 pm to watch the Trump Clinton Debate together.  We will be at the Madison County Senior Center, 1265 Georgia 98, Danielsville, GA, 30633. The Debate begins at 9 pm. You are welcome to  bring snacks or hors d'oeuvres to share.
We had a great week at the Madison County Fair. Please check out our Facebook page for more pictures.
We will be purchasing more Trump/Pence signs. If you want a signs, please email us.